San Angelo Performing Arts Center
Description
Who we were The Performing Arts Campus project was created to encompass the renovation and expansion of the City Auditorium as well as the adaptive reuse of an adjacent 44,000 square foot Coca-Cola bottling plant building. The former Coca-Cola bottling plant has been renamed The Stephens Performing Arts Center. It is the home to the PAC management staff as well as the Ballet San Angelo staff. It houses the Brooks & Bates Theatre, a Black Box Performance Space, theatre shops, and several Ballet academy studios. The 1928 City Auditorium has since been renamed the Murphey Performance Hall thanks to a generous gift from Elta Joyce Murphey McAfee and reopened with the first San Angelo Symphony performance of the 2017/18 season on Saturday, October 7, 2017. Who we are The San Angelo PAC passionately believes that art has the power to transform lives. We know that art must be available to all of us – and this lies at the heart of all we do. We offer a wide variety of cultural events. See music, dance, theatre, and spoken word events throughout the year. Every year, performers take the stage for the Concho Valley.
Opening Hours
Thursday 08:00 am to 05:00 pm

Meet the Owner
Elena Kent
Owner
San Angelo Performing Arts Center (SAPAC) welcomes Elena Kent as the newly appointed Interim Executive Director. Born and raised in San Angelo and deeply rooted in theatre, her vast experience in the arts includes non-profit administration, directing, stage performance, art education, community outreach and studio art. For the past 17 years, Elena has been involved in the development and ... more mentation of many arts programs in the Concho Valley. From 2004 to 2011, she served as Youth Director at Angelo Civic Theatre. In 2011, Elena founded Be Theatre and has continued to serve as the Founding Artistic Director for the past 10 years. In a statement, SAPAC Board President Larry Hettick said, "SAPAC is delighted that Elena has agreed to be our interim Executive Director. Elena's leadership, creativity, and experience are just what we need as we restart our operations. The past year has been difficult for the arts, but we are sure Elena can help SAPAC come back even stronger. We are also pleased that she will continue to play an ongoing role at Be Theatre while SAPAC continues our focus on enabling local arts organizations." less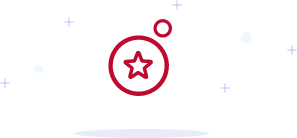 Sorry, there are not any loyalty programs to display at this time!